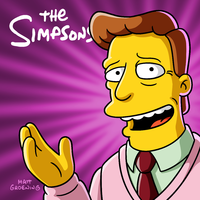 Information about the plot for the episode "D'oh Canada", which will air on April 28, 2019; has been released by FOX. The episode will be the 21st episode of Season 30.
In the episode …
"On a family vacation to Niagara Falls, Lisa is mistakenly granted political asylum in Canada. When Marge goes to rescue Lisa, they are forced to re-evaluate their love for America as they navigate the polite Canadian landscape. Meanwhile, Homer takes Maggie to a "Daddy and Me" class."
Guest stars
Guest stars for the episode include: Lucas Meyer as Justin Trudeau and Judy Blume as herself.
For further information…
If you want to read the original listing from FOX, visit this page.
If you want to know further info about the episode, check our Wiki article on it. We are always keeping it up-to-date.
If you want to know more about Season 30, visit our page for it in our Wiki!
Stay tuned for more!