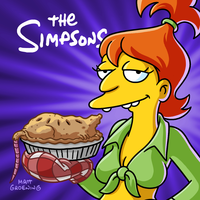 A New Guest Star has been announced for an unknown Season 31 episode.
Olivia Colman will voice a femme fatale who falls for Homer Simpson in the episode.
Stay tuned for more on the new season and don't forget to visit our page on Season 31, as we always try to keep it up-to-date!
Just this second came from recording one of the best guest appearances in Simpson's history. No kidding, I am flying. Olivia Coleman playing the most down home femme fatal ever who attracts every man she's ever met but falls hard, harder than she ever imagined, for Homer Simpson.

— james l. brooks (@canyonjim) August 16, 2019