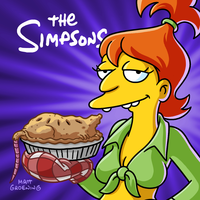 A new announcement for Season 31 has been made.
A new future episode will air this fall, while the writer for The Hateful Eight-Year-Olds has been announced.
Stay tuned for more new episode titles! Don't forget to visit our page on Season 31, as we always try to keep it up-to-date!
not till fall

— Al Jean (@AlJean) March 18, 2019
Joel h Cohen

— Al Jean (@AlJean) August 25, 2019