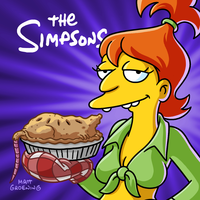 The Director for the Season 32 Treehouse of Horror, titled "Treehouse of Horror XXXI", has been revealed, while bad news for the upcoming episode of Season 31 titled "The Incredible Lightness of Being a Baby" has been released.
If you want to know more about Season 31 and 32, visit our pages for them in our Wiki!
Stay tuned for more!
Steve Moore

— Al Jean (@AlJean) September 27, 2019
It's been put on indefinite hold for reasons above my pay grade.

— Chris Ledesma (@mxedtr) October 11, 2019