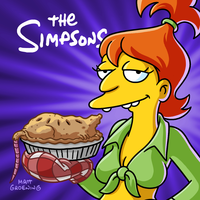 Sneak Peeks for the upcoming 3rd episode of Season 31, titled "The Fat Blue Line", have been released by FOX. The Director for the episode has been revealed too. The episode airs October 13th!
If you want to know more about Season 31, visit our page for it in our Wiki!
Stay tuned for more!
mike polcino writer Bill Odenkirk

— Al Jean (@AlJean) October 11, 2019
Sneak Peeks