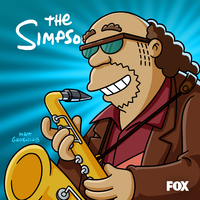 The list of episodes continues to fill up, as the title of the fifth episode of the 32nd production season (QABF05) has been revealed. It is titled "Diary Queen"!
The episode will probably air during the 32nd broadcast season (2020/21 TV season).
Stay tuned for more new episode titles! Don't forget to visit our page on Season 32, as we always try to keep it up-to-date!
.@TheSimpsons Today's video read! pic.twitter.com/oG8n4aWxEc

— Al Jean (@AlJean) April 16, 2020
Matthew Nastuk

— Al Jean (@AlJean) May 12, 2020
Diary Queen has a lot of Ned

— Al Jean (@AlJean) July 5, 2020
@TheSimpsons Lisa finds out a secret about Bart that makes her incredibly anxious and is torn over whether or not to tell.

— Al Jean (@AlJean) February 13, 2021