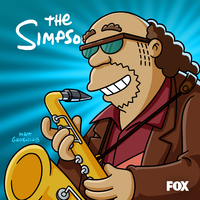 Information about the plot for the episode "Undercover Burns", which will air on September 27, 2020; has been released by FOX. The episode will be the 1st and Season Premiere episode of Season 32.
In the episode …
"Mr. Burns goes undercover as "Fred" at the nuclear power plant and becomes friends with Homer and the gang. Burns implements all sorts of amenities to improve his employees' lives, but a jealous Smithers plots to bring the old, bitter Burns back and destroy Fred."
Guest stars
Guest stars for the episode include: David Harbour as Fred and Phil Rosenthal as Himself.
For further information…
If you want to read the original listing from FOX, visit this page.
If you want to know further info about the episode, check our Wiki article on it. We are always keeping it up-to-date.
If you want to know more about Season 32, visit our page for it in our Wiki! We will keep it up-to-date as new information gets released.
Stay tuned for more!