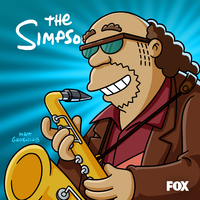 Information on the plot for three upcoming episodes of season 32 have been released!
In an interview with Awards Daily, Hank Azaria revealed the plot of three episodes:
Three Dreams Denied: Comic Book Guy's lifelong dream is to go to Comic Con, and he finally gets there.
Yokel Hero: Cletus becomes a country recording star accidentally.
And the later reported one on The Last Barfighter.

The episodes will air during the 3nd broadcast season (2020/21 TV season).
Stay tuned for more new episode titles! Don't forget to visit our page on Season 32, as we always try to keep them up-to-date!