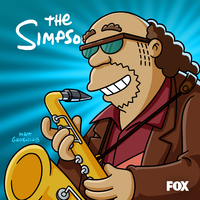 A new Air Date and more information on the plot for the upcoming 4th episode of season 32, titled "Treehouse of Horror XXXI", have been released!
The episode will air during the 32nd broadcast season (2020/21 TV season).
Stay tuned for more new episode titles! Don't forget to visit our page on Season 32, as we always try to keep them up-to-date!
thoh xxxii

— Al Jean (@AlJean) August 26, 2020
Segments are Toy Gory, Into the Homerverse and Be Kind, Rewind.

— Al Jean (@AlJean) July 25, 2020
The segment have been summed up as:
1. Opening segment: Homer will be the only one not to wear a mask, it will be about the 2020 Elections.
2. Into the Homerverse: We'll see all different versions of Homer from different dimensions. Kent Brockman reports they'll terrorize the town, and there will be six of them.
3. Toy Gory: It will be a parody of Toy Story.
4. Be Kind, Rewind: It will be a spoof of the 2008 comedy Be Kind Rewind.
A segment of it will be called "What Happened to the Halloween Candy?", as announced at the Comic-Con Panel.