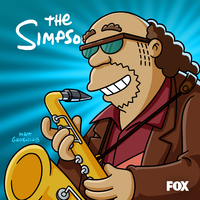 The changes don't stop, as the whole month of November got revolutionized, pulling an episode from 2021 too!
The previous news got pulled from the site due to this new information: the complete (scheduled) lineup for November has been announced by Al Jean. And the whole month is full of episodes, every Sunday!
"Treehouse of Horror XXXI" will be the 4th episode of the season, on November 1st. "The 7 Beer Itch" will be the 5th, on November 8th. "Podcast News" will be the 6th, on November 15th. "Three Dreams Denied" will be the 7th, on November 22nd. And "The Road to Cincinnati" will be the 8th, on November 29th.
new November schedule 11/1 THOH xxxi 11/8 7 beer 11/15 podcast 11/22 3 dreams 11/29 Cincinnati

— Al Jean (@AlJean) October 21, 2020
If you want to know more about Season 32, visit our page for it in our Wiki!
Stay tuned for more!