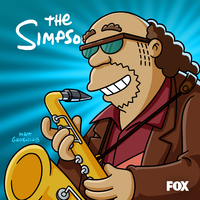 As announced early, due to NLCS Game 7 happening this Sunday, "Treehouse of Horror XXXI" has been preempted, with a new date just announced, on Sunday, November 1st. This is the first time since "Treehouse of Horror XXI" that a Treehouse of Horror episode aired in November.
Due to the new air date, just announced, the following episodes "The 7 Beer Itch" and "The Road to Cincinnati" have been postponed too, to an unannounced yet date.
If you want to know more about Season 32, visit our page for it in our Wiki!
Stay tuned for more!
Treehouse of Horror XXXI has been postponed until November 1. pic.twitter.com/vEujg5cZBT

— TheSimpsons (@TheSimpsons) October 18, 2020