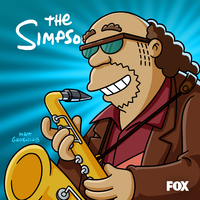 Information about the plot for the episode "Do PizzaBots Dream of Electric Guitars?", which will air on March 7, 2021 have been released by FOX. The episode will be the 15th episode of Season 32.
In the episode …
"Homer tries to reunite a mechanical band from his youth, but film and TV creator J.J. Abrams (guest-voicing as himself) gets ahold of them first."
Guest stars
Guest stars for the episode include: J. J. Abrams as himself and Greg Grunberg as Star Trek character
For further information…
If you want to read the original listing from FOX, visit this page.
If you want to know further info about the episode, check our Wiki article on it. We are always keeping it up-to-date.
If you want to know more about Season 32, visit our page for it in our Wiki!
Stay tuned for more!