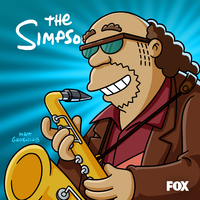 Sneak Peeks for the twelth episode of Season 32, titled "Diary Queen", has been released by FOX. The episode will air this Sunday, February 21, 2020!
If you want to know more about Season 32, visit our page for it in our Wiki!
Stay tuned for more!
Sneak Peeks
Click below for the sneak peeks as of at this moment the youtube ones are not working as embedded.
https://www.youtube.com/watch?v=kvIiL-cmTtQ
https://www.youtube.com/watch?v=n70au6Kzwac
https://www.youtube.com/watch?v=CYzDqdmKY1w
Looks like we've got some catching up to do! ????

The show goes on with an all-new episode of The Simpsons — Sunday at 8/7c on @FOXTV. pic.twitter.com/5NN7qSAbPc

— TheSimpsons (@TheSimpsons) February 11, 2021