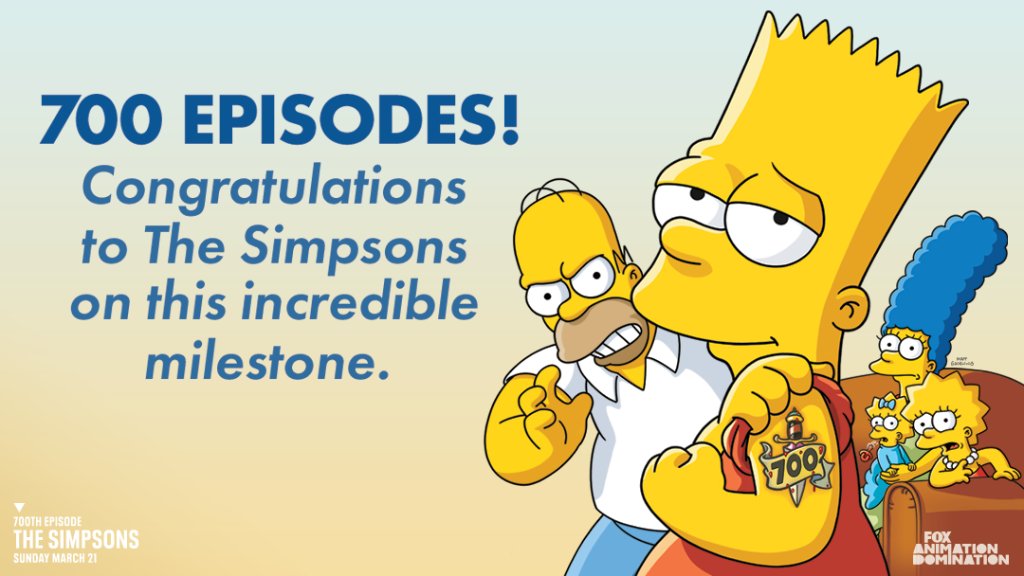 The new Scheduled Air dates for the upcoming February and March episodes of Season 32 have been announced.
"Diary Queen" was supposed to air on Sunday, but was delayed by Daytona 500 race airing on FOX delayed till Animation Domination was cancelled.
D'oh! Weather delays from NASCAR's #DAYTONA500 mean The Simpsons will not air tonight. We'll see you next Sunday. pic.twitter.com/BXergh2jid

— TheSimpsons (@TheSimpsons) February 15, 2021
Al Jean just announced the new schedule on Twitter for the next episodes:
.@TheSimpsons new air schedule 2/21 diary 2/28 goals 3/7 yokel 3/14 pizzabots 3/21 manger 3/28 uncut then have a relaxing Easter.

— Al Jean (@AlJean) February 15, 2021
To sum up, so far the scheduled air dates for the next episodes are as follow:
"Diary Queen": February 21
"Wad Goals": February 28
"Yokel Hero": March 7
"Do PizzaBots Dream of Electric Guitars?": March 14
"Manger Things": March 21
"Uncut Femmes": March 28
The previous air dates seem to remain unchanged till further notice:
"Burger Kings": April 11
"Panic on the Streets of Springfield": April 18
If you want to know more about Season 32, visit our page for it in our Wiki!
Stay tuned for more!