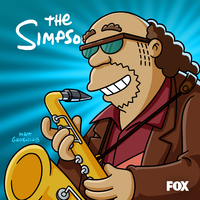 Sneak Peeks for the thirteenth episode of Season 32, titled "Wad Goals", has been released by FOX. The episode will air next Sunday, February 28, 2020!
If you want to know more about Season 32, visit our page for it in our Wiki!
Stay tuned for more!
Sneak Peeks
Click below for the sneak peeks as of at this moment the youtube ones are not working as embedded.
Like Homer, like son. ???????? Bart's a little rough around the hedges — this Sunday on @FOXTV. pic.twitter.com/UPLDHg1tPZ

— TheSimpsons (@TheSimpsons) February 25, 2021
https://www.youtube.com/watch?v=jcCz-Whxzx4
https://www.youtube.com/watch?v=NU3fWjktn1Q