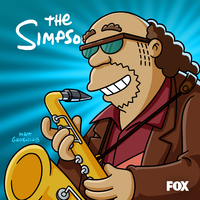 A new guest star for the upcoming 21st episode of Season 32, titled "The Man from G.R.A.M.P.A.", has been revealed. The episode airs this Sunday, May 16, 2021.
Maurice LaMarche will return as Orson Welles.
In the episode, Stephen Fry will also guest star as Terrance, Head of MI5, Terrance's Father, Hazel and Cop.
If you want to know more about Season 32, visit our page for it in our Wiki!
Stay tuned for more!
.@TheSimpsons The incomparable @MAURICELAMARCHE new Simpsons Sunday @8 pic.twitter.com/tJchANzfrL

— Al Jean (@AlJean) May 14, 2021