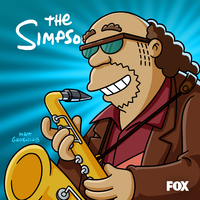 News on upcoming Season 33 episodes has been announced. Two episodes will be set in the future!
Matt Selman wrote on Twitter, and then later deleted:
"If you like/loathe @TheSimpsons episodes where we time jump ahead to see the characters' unexpected futures, you are really gonna love/hate the upcoming season" and "Nothing that huge. 2 different ones in the works sort of"
Stay tuned for more new episode titles! Don't forget to visit our page on Season 33, as we always try to keep it up-to-date!