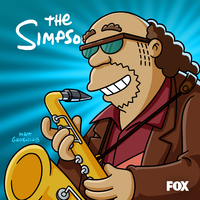 Sneak Peeks for the twenty-second, and Season Finale, episode of Season 32, titled "The Last Barfighter", have been released by FOX. The episode will air this Sunday, May 23, 2021!
If you want to know more about Season 32, visit our page for it in our Wiki!
Stay tuned for more!
Sneak Peeks
Get ready to run! The Simpsons season finale hits the road this Sunday at 8/7c. pic.twitter.com/LLJG6iTkEM

— The Simpsons (@TheSimpsons) May 20, 2021
(As a reminder, for non-United States readers, the Fox Youtube channels' videos have been blocked by Fox to not be viewable outside United States due to rights reasons.)