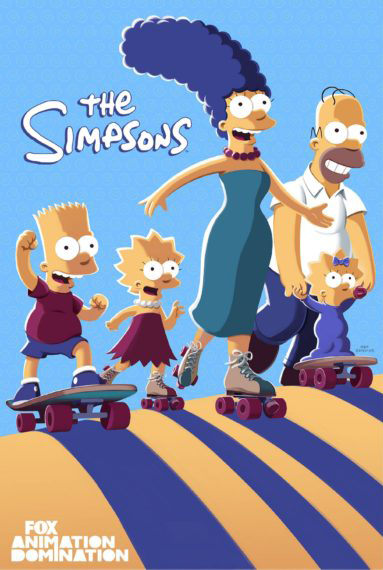 Four posters and new info for the upcoming 1st episode of Season 33, titled "The Star of the Backstage", have been released in a first look on the episode by TV Insider. The episode airs this Sunday, September 26, 2021.
Note: Click on the pictures to see the full-size posters.
In the interview, Matt Selman calls the episode "an end-of-the-world musical… [and] a funny little cultural flashback" and remarks about Marge how "She's nostalgic for a time when she was more than a mom. And then, in restaging the show, she realizes, 'Oh god, I was the [theater group's] mom.' Which to me, that's the special emotional weirdness, true, sad, real thing, that is the core of the episode that I love the most — you try and relive the past, and you then you end up ruining the past."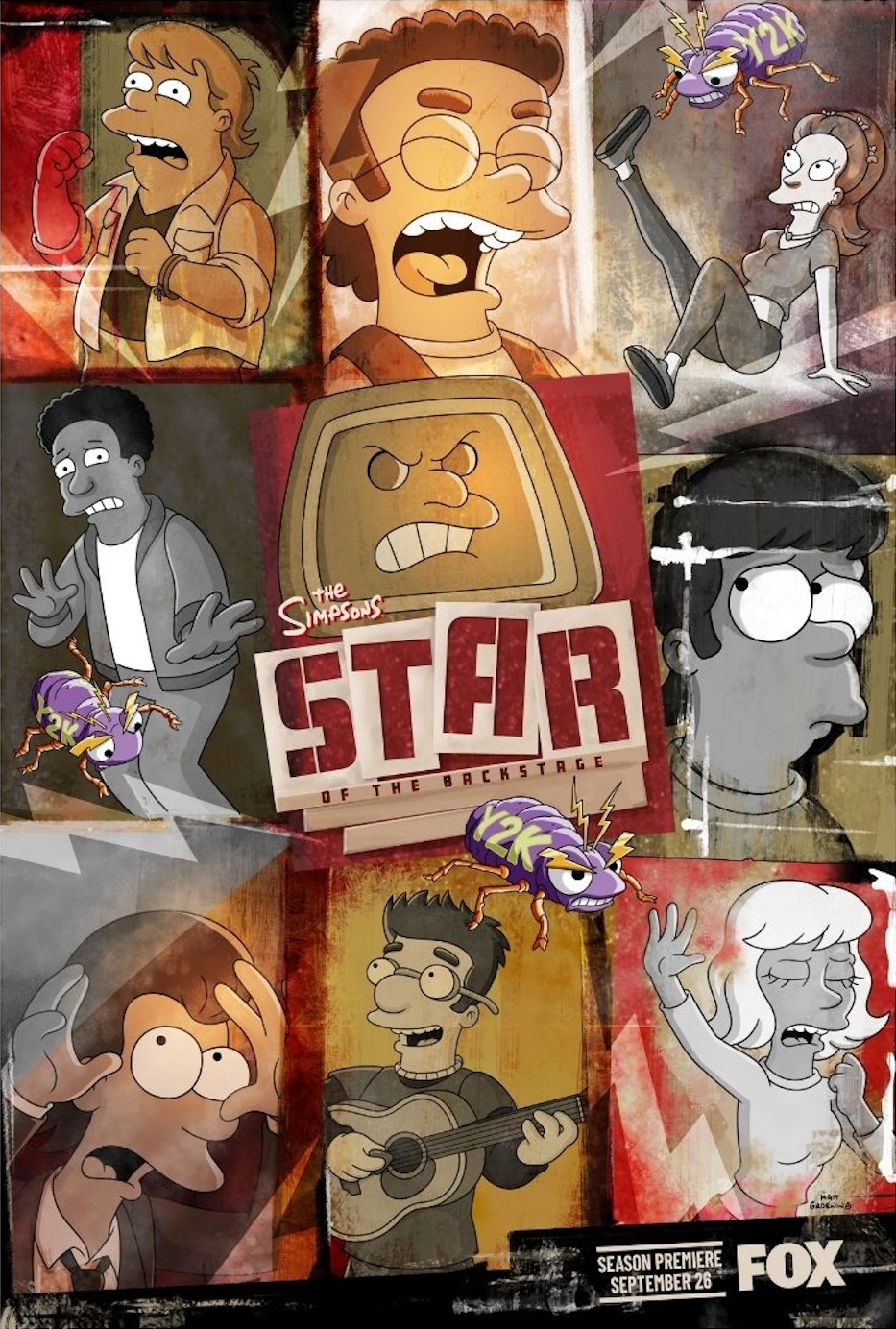 As noted previously, Sara Chase will guest star as Sasha Reed and the episode will feature seven songs, including homages to musicals like Chicago, Wicked, The Music Man and Rent.
In The Star of the Backstage, writer Elisabeth Kiernan Averick talks about how in it, "They march down the streets to go to the high school as Marge is like, 'We're putting on the show!'", while in Fraud-way, "That's when Marge gets green with envy".
Matt Selman notes at the end how "The emotions of the songs need to evoke, as opposed to jokety, joke, joke, joke… but they are funny".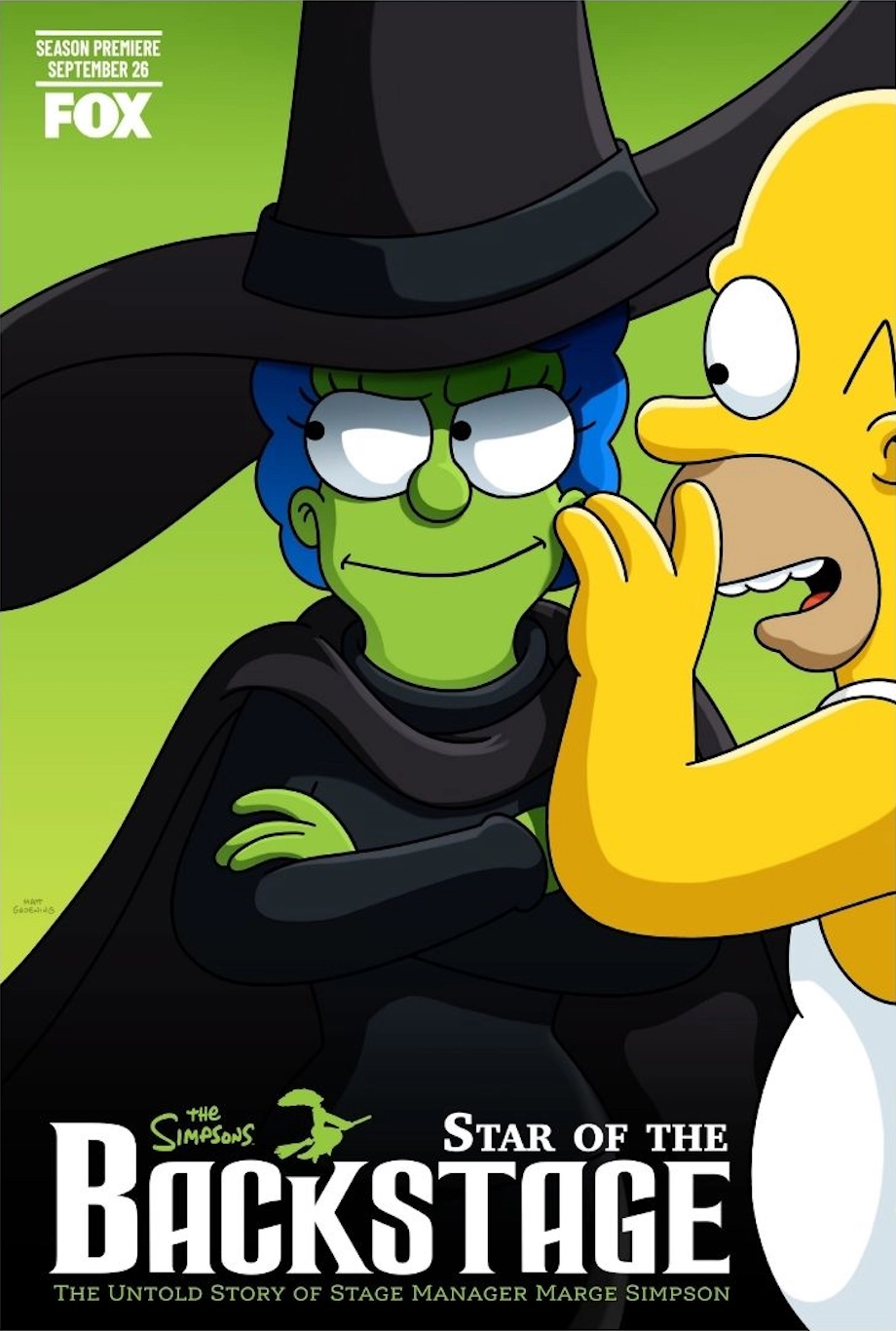 Stay tuned for more news! Don't forget to visit our page on Season 33, as we always try to keep it up-to-date!