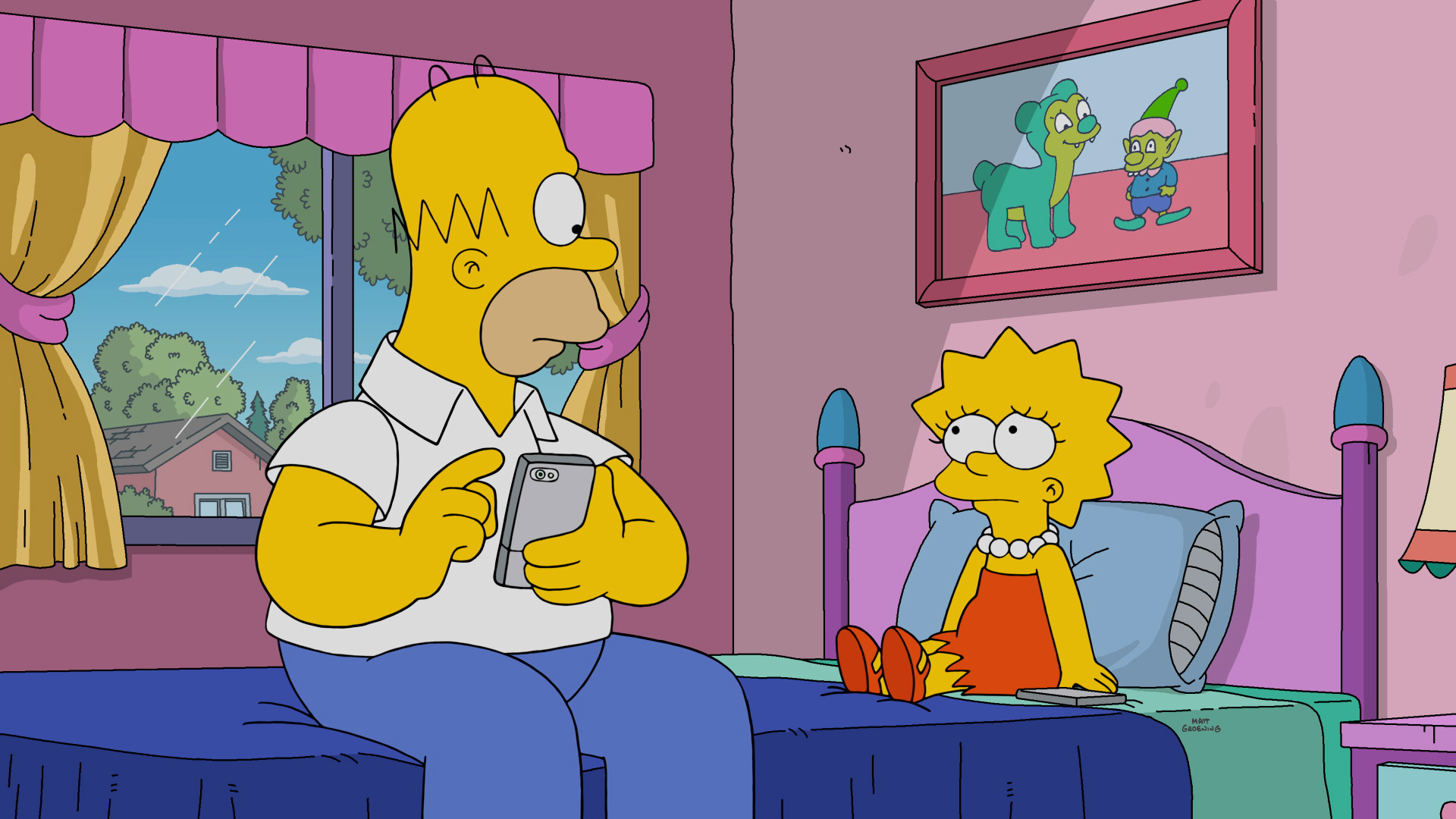 Thankfully for FOX, both animated veterans "The Simpsons" and "Family Guy" returned after some time away up on their poor numbers on their last run around. While it's relieving to see "The Simpsons" out of fractional land, it's a bit concerning to see "Family Guy" have a wider-than-usual gap over it.
"The Simpsons" drew a (still fractional!) 0.97 rating last Sunday night, with 2.302 million viewers and a 4% share of the audience watching Homer obsess over getting all the Peekimons and Bart hang out with Jennifer Saunders. With a 56% 18-49 skew (tied with "Bob's Burgers") the episode was also FOX's second-most-watched show of the night, and, in 18-49 ratings, tied third in scripted shows across all networks (tied fifth in all shows, sixth if including cable), while it finished fourteenth in total viewers.
While this is up on the previous episode's 0.92/3 and 2.128 million (both of which were all-time lows, bar the audience share), Sunday's episode still pulled in the second-lowest 18-49 viewership and overall viewership ever.
The episode was down, bar in audience share, on last year's equivalent, "To Courier with Love", which drew 1.09/4 and 2.518 million viewers.
Twenty episodes in, the season is averaging 1.85/5.7 and 4.336 million – higher than the average after twenty episodes last season, which was 1.80/5.7 and 4.133 million.
Opposite "The Simpsons", in the 8-8:30pm timeslot, was a 21 million audience, although another ratings site proposed a figure of 23 million.
As aforementioned, "Family Guy" had an unusual lead over "The Simpsons", in that it was 0.2 ahead (it's usually just 0.1 whenever "FG" beats "Simpsons") at 1.2 – and it was also top scripted show of the night. Let's see whether the Griffins can do the same next week, and survive the critical panning their episode last Sunday received.
See you next Tuesday for analysis of the ratings for the penultimate episode of the season!
Sources: TVBytheNumbers, SpottedRatings, ShowBuzzDaily, TVSeriesFinale