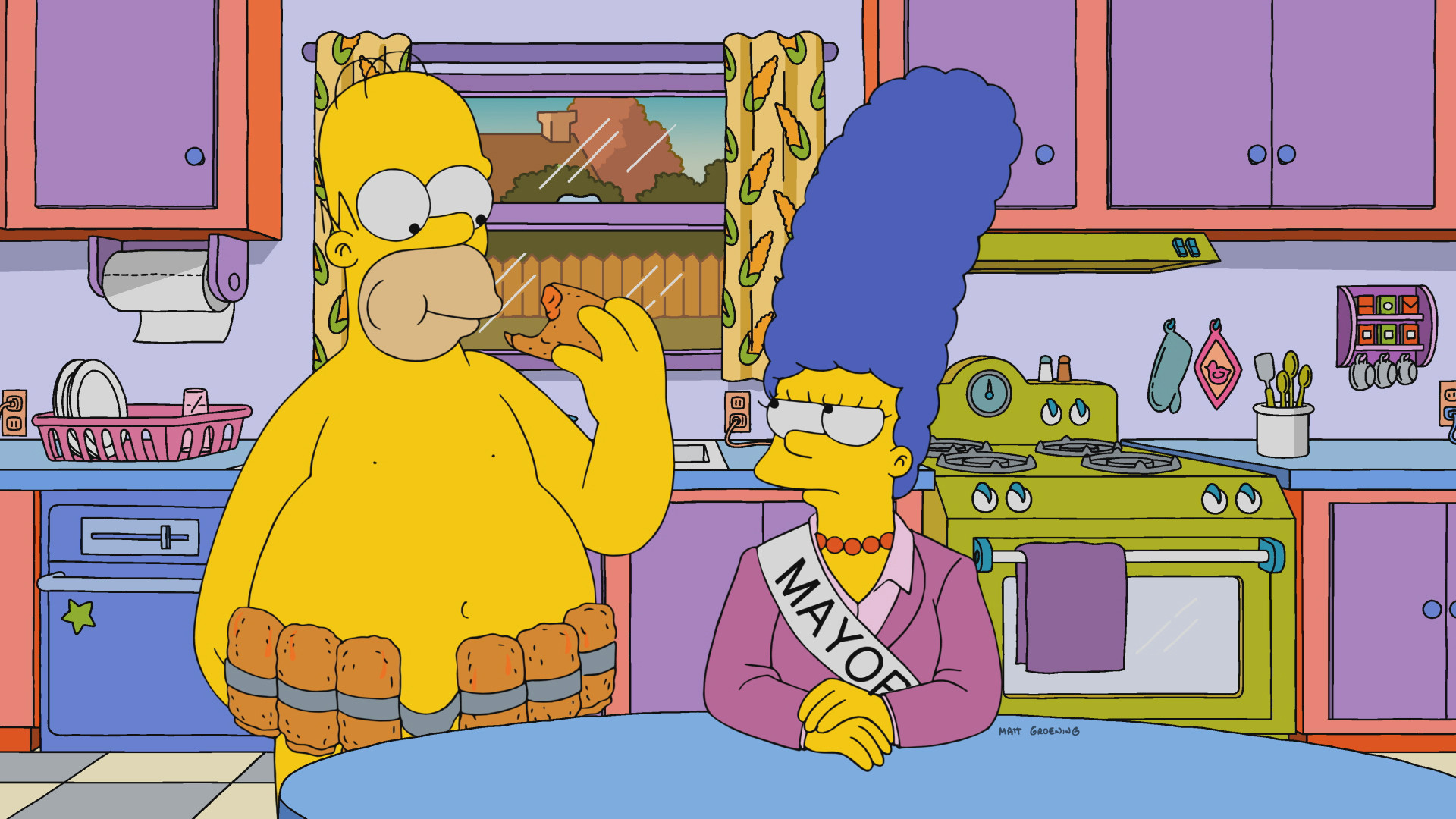 Local elections in the US recently saw a slew of women elected to posts, and the trend continued on Sunday, with Marge becoming Springfield's mayor. She probably would've have preferred her mayoral debut to pull in the crowds without football behind it, but a boost in viewership is a boost in viewership…
Sunday's episode scored 1.9/7 and 4.745 million viewers. This was down on the last football-boosted episode (directly; "Springfield Splendor", 2.2/8 and 5.245m) and on the equivalent episode last year ("Havana Wild Weekend", 3.1/9 and 7.1m). Despite this, Sunday's ep was the highest-rated show of FOX's night post-football, and in the 18-49 demo on all broadcast networks outside of football.
Around 52% of the viewers of Sunday's episode were aged 18-49 – that's approximately 2.47m.
After six episodes, this season is averaging 1.6/6 and 3.78m, down from this time last season – after seven episodes (more of which were football-boosted), it was averaging 2.1/7 and 4.80m.
Opposition to Sunday's episode on broadcast TV was around 23m – normal.
See you next Tuesday for the results of Homer's bowling tournament revival – and by that, I mean how many tuned in to watch it, and considering it doesn't have a direct football lead-in this Sunday, and is against the American Music Awards (which "The Simpsons" has suffered against in the past), we could be looking at a season low for the next ep.
Sources: TVBytheNumbers, SpottedRatings