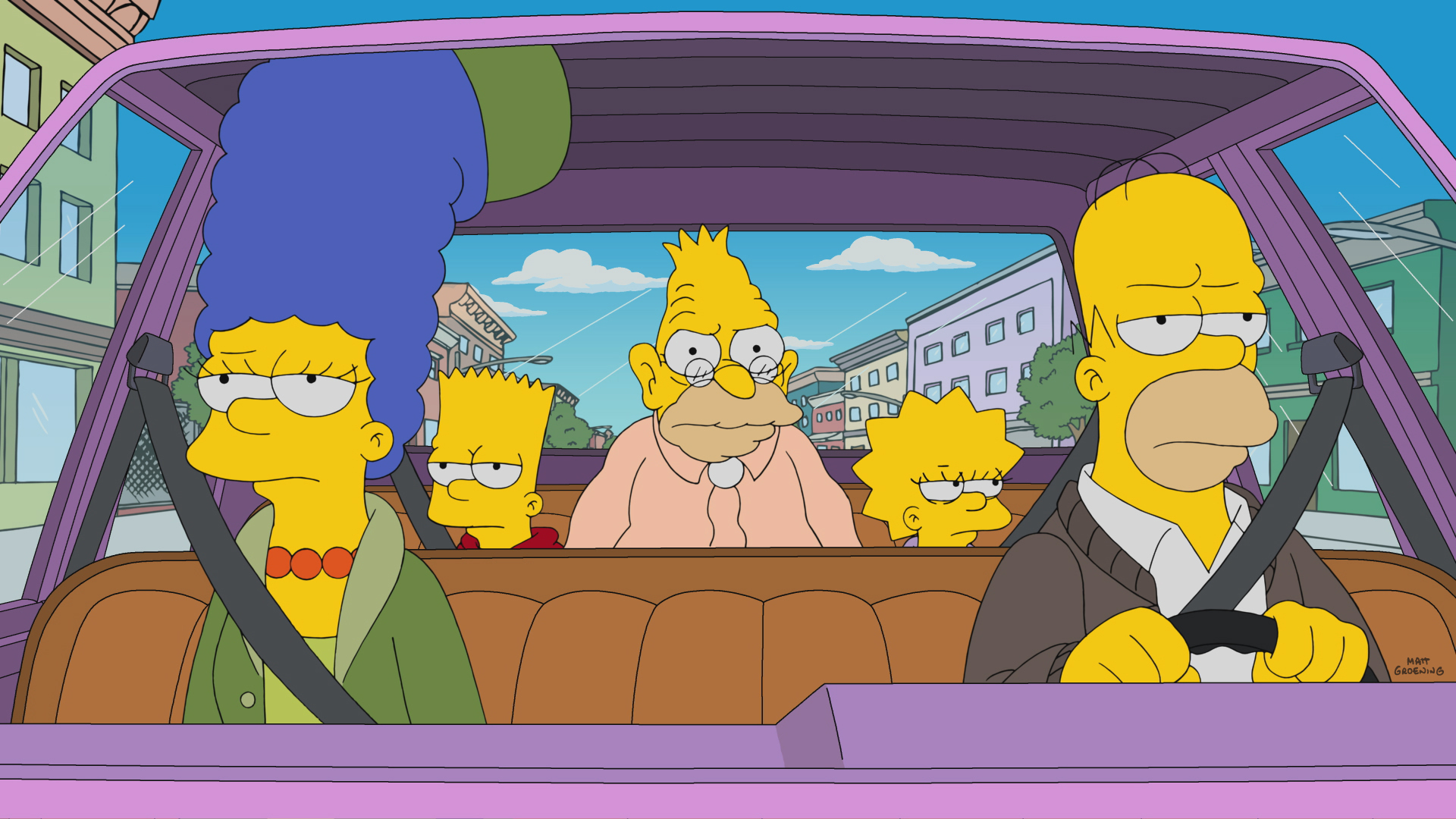 When a new episode of your longest-running show has fewer viewers than a new episode of a comedy shunted to a low-priority slot you only renew because anything you replace it with would fail, something's up.
That was the tale this past Sunday on Fox, where "Bob's Burgers" beat "The Simpsons". But more on that in a bit…
Sunday's outing with the yellow clan scored a 1.3/5 rating (1.2995 in unroundeds; first ep this season below 1.3, so season low), and 2.859 million viewers (the lowest viewership so far this season). This is down from the last episode (1.6/6 and 3.659m) – although, a comparison isn't fair as that had the football and "Treehouse of Horror" boost to help it – yet steady with the last 'normal' episode on 15th October ("Whistler's Father"), which had 1.3/5 and 2.905m. The episode is down from the equivalent episode last year, which had 1.4/5 and 3.14m.
The episode had a 59% 18-49 skew, meaning 1.675m of its viewers were in that demographic; in the demo, the episode ranked as the 22nd-most-watched show on broadcast networks of the week. The episode's ratings mark a season low so far in viewership, and matches a season low in rounded 18-49 demo ratings.
So far, the season is averaging 1.5/6 and 3.586m viewers after five episodes. By this point (after six episodes) last season, the average was 1.9/6 and 4.42m (yet there were more directly-football-boosted eps at the start of last season).
Now onto the burger-flipping supremacy – to spin a hyperbole. "Bob's Burgers", which airs in the half-hour slot before "The Simpsons" drew a 1.4/5 rating and 2.89m on Sunday – and wasn't only Fox's highest-rated show of primetime, it was also their highest-rated show in primetime of the entire past week (in the 18-49 demographic). However, it seems "Bob's Burgers" beating "The Simpsons", which has never happened before, is just a fluke, as its numbers may have been boosted by football games overrunning in local markets.
Around 22-25 million viewers were watching shows on the other broadcast networks at the same time as "The Simpsons" – usual levels.
In catch-up news, the last episode (the "Treehouse of Horror" special) rose by 0.4 after three days of catch-up, from 1.6 to 2.0. Such catch-up is higher than usual, proving "Treehouse of Horror" still has its pulling power.
See you again next Tuesday, to see how many tuned in to see Marge run for mayor.
Sources: TVBytheNumbers, SpottedRatings