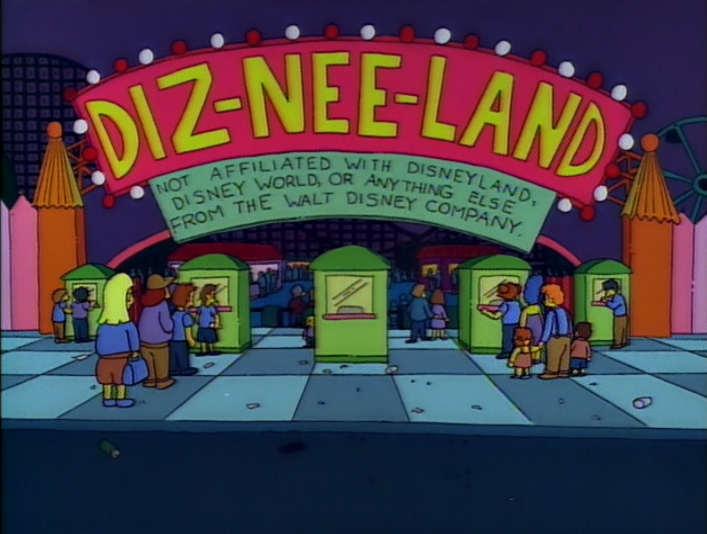 Disney have announced that they plan to buy a majority of 21st Century Fox's assets. A press release today confirmed that Disney would acquire 21st Century Fox for approximately $52.4 billion in stock. Among these acquisitions are the X-Men, Avatar and The Simpsons.
It is currently unknown what impact, if any, this deal will have on The Simpsons.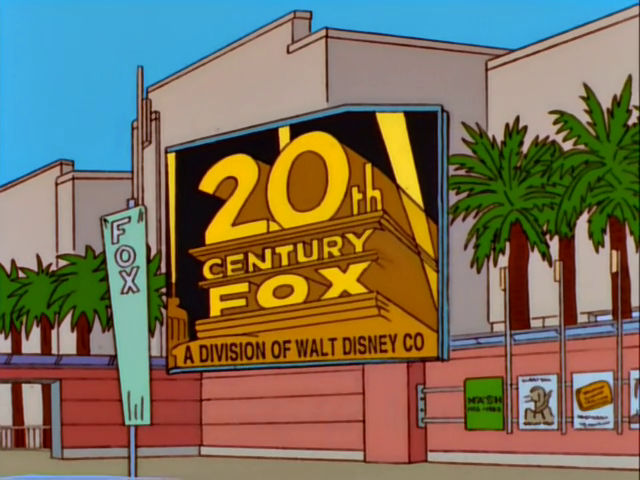 The Simpsons "predicted" this in the 1998 episode "When You Dish Upon a Star". A sign outside the Fox Studios (pictured) said "20th Century Fox: A Division of Wald Disney Co".
We'll update with more information as the story develops and as we learn more about what this will mean for the future of the show.
Sources:
Thank you for reading!
--
Solar Dragon
, Wikisimpsons Head Admin