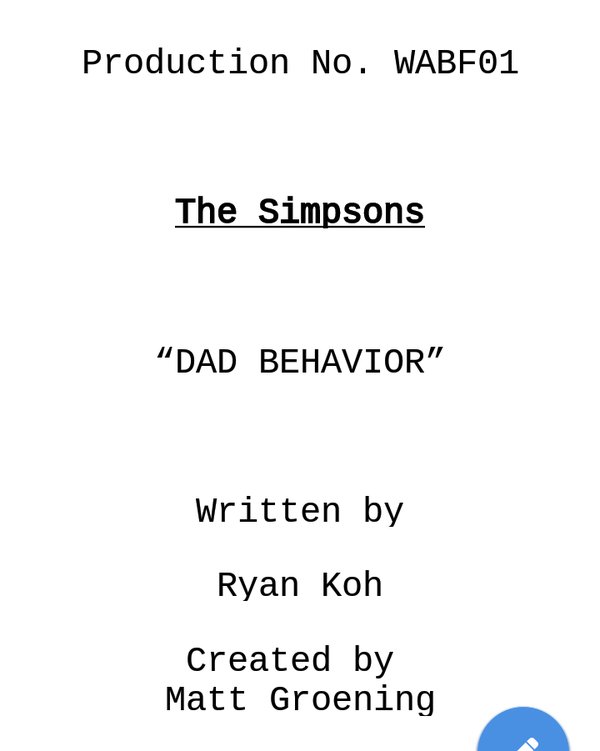 After announcing the title of the first episode of the new production series [WABFxx], the 28th production season, "Dad Behavior", the Writer of the episode was just announced to be Ryan Koh. Ryan is the Supervising producer for several episodes from Season 27.
The WABFxx episodes will start airing during the next "broadcast" season, Season 28!
To check Chris Ledesma's tweet click here!
And remember,
Stay tuned for more!