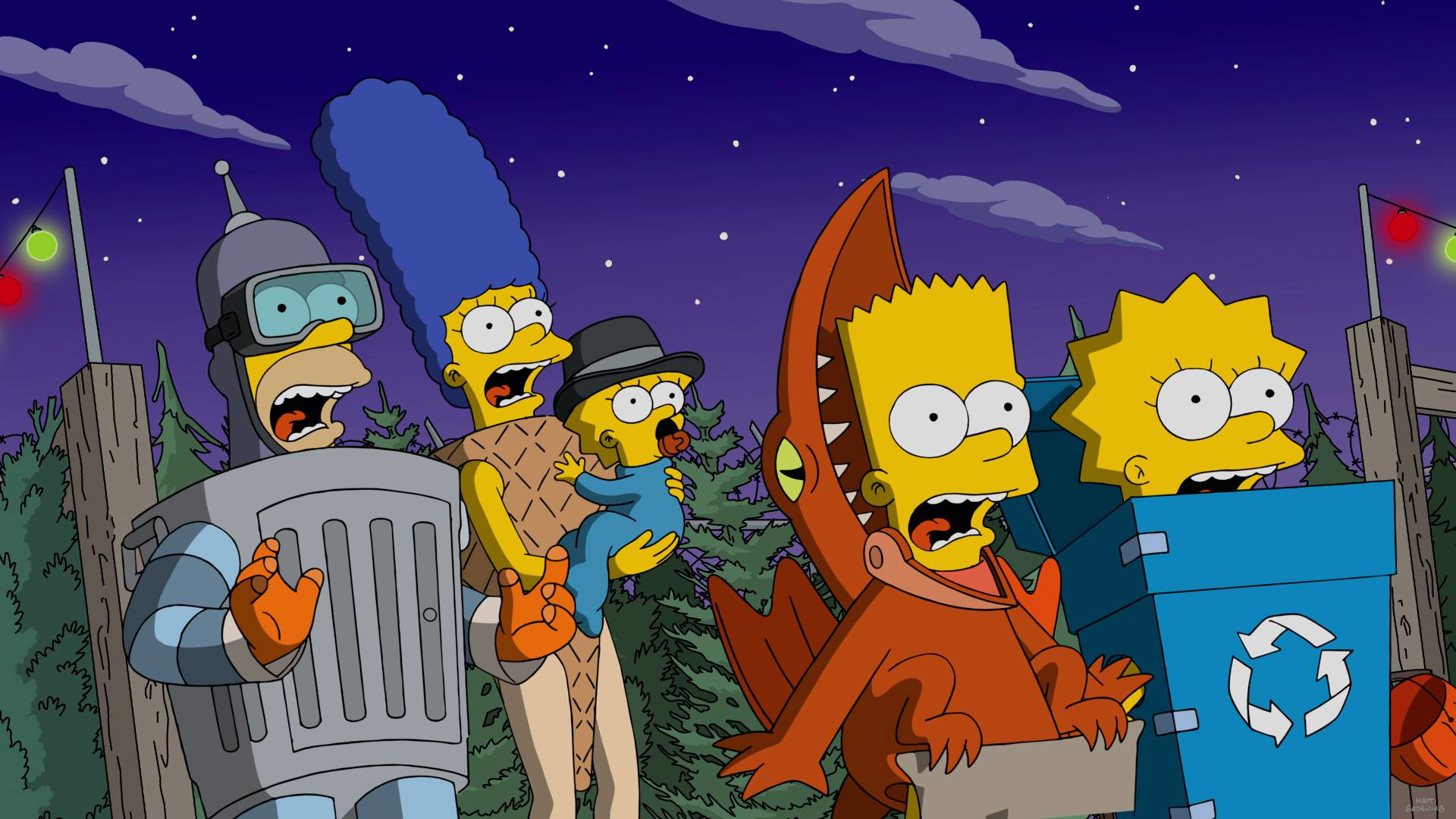 Halloween isn't for two weeks, yet The Simpsons decided to broadcast their annual Treehouse of Horror episode, which coincidentally was also the show's 600th episode. And if that wasn't enough to get people watching, 15 million viewers were tuned into FOX beforehand, half the number watching the spooky celebration.
"Treehouse of Horror XVIII" entertained 7.442 million viewers on Sunday night (October 16), up 1.4 million from "Friends and Family", this season's only other NFL-inflated episode so far, over double last week's non-NFL-boosted episode, and was the highest audience for the show since January's "Teenage Mutant Milk-Caused Hurdles" with 8.33 million viewers; the episode also had a 3.045/10 in the 18-49 demographic, 0.4/1 higher than "Friends and Family", double the rating last week's episode had (1.5/5) and was the show's highest 18-49 rating also since "Hurdles", which had a 3.6/10.
Sunday's episode ranked six in the most-watched broadcast shows in adults 18-49 for October 10-16, 2016 with 3.907 million of its viewers in that demographic.
The episode adjusted down slightly from 3.1/10 and 7.514 million viewers in the preliminaries, but was still the top non-sport show of the night by 1.4/5, a difference both "Family Guy" (2nd most-watched non-sport show of the night; 1.634/5, 3.677) and "Son of Zorn" (3rd; 1.525/5, 3.775) edged over, despite both being down 0.1 from their last episodes.
The "Treehouse of Horror" ep was higher than the rating for last year's, which had 2.8/8 and 6.75 million viewers, which also had the joy of having an NFL lead-in. Sunday's ep was the highest "THOH" episode since season 26's "Treehouse of Horror XXV", which had 3.6/10 and 7.76 million viewers. The equivalent episode last season was, however, "Halloween of Horror", which had 1.7/5 and 3.69 million, just over half and under, respectively, what Sunday's ep received. The 600th episode also achieved a higher audience than the 500th, which had a 2.6 and 5.77 million watching.
After Sunday's episode, the first four eps are up just under 15% year-on-year with a 2.13 average in 18-49 ratings, and up 23% in total viewers with a 5.006 million average.
The highest rated show on the night was, inevitably, football, with an overrun on Fox attracting 20.102 million and a 7.0 rating. As always, the FOX audience may have been deflated by NBC football, which averaged 4.9/16 and 13.6 million from "Zorn" onwards, with around nearly 9-11 million tuned into NBC during Simpsons.
This coming Sunday's episode doesn't have football for a lead-in, so the 601st episode should see figures back in the mid-1s and 3/4 million viewers.
Sources: TVByTheNumbers, ShowBuzzDaily, SpottedRatings
UPDATED 29th December 2016 to include previously excluded unrounded final numbers.