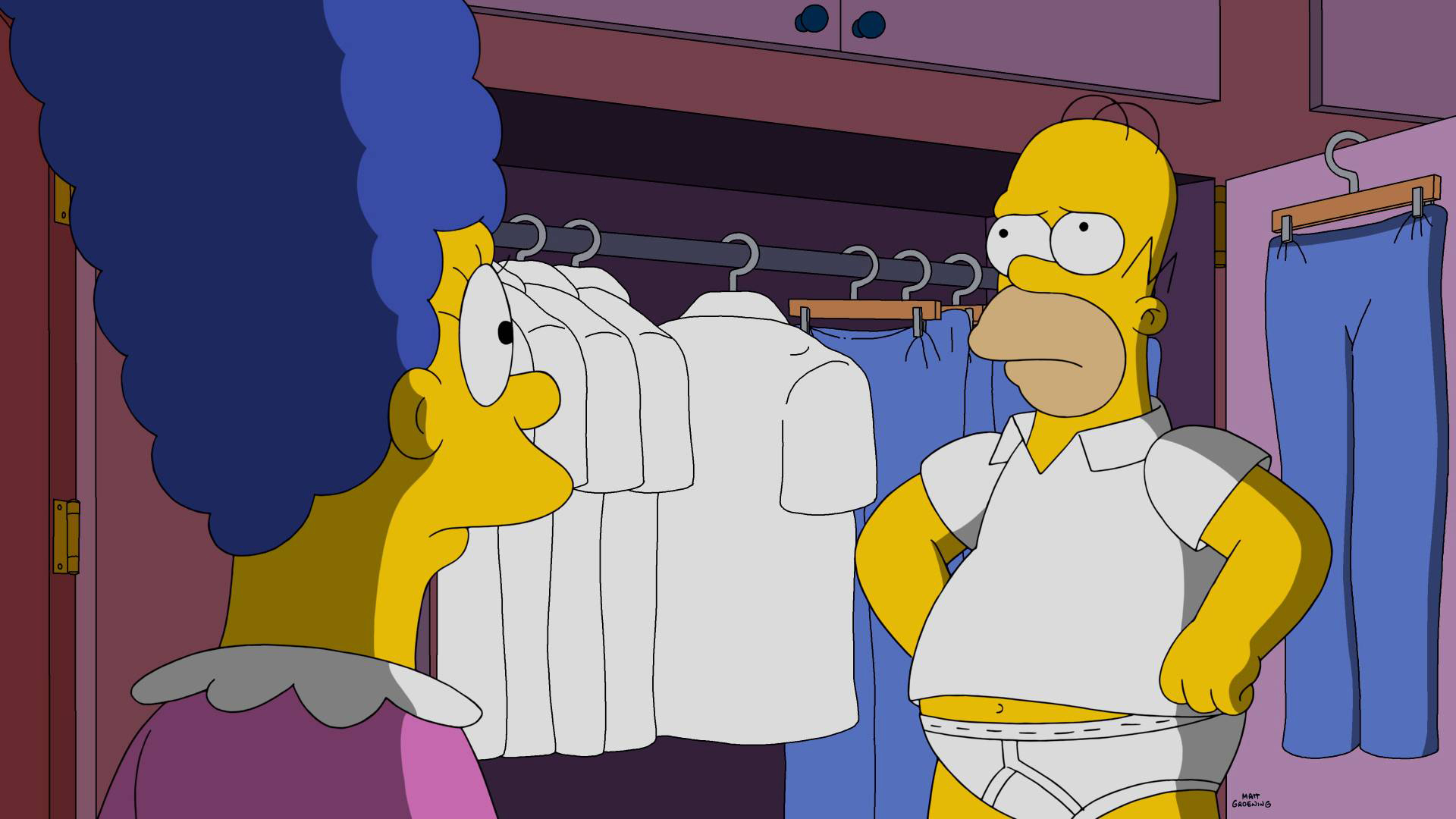 Without football, it was going to be obvious that The Simpsons wouldn't be as high as last week's 7.44 million and 3.0 rating (which rose four tenths after three days of catch-up), which also had the "Treehouse of Horror" aspect and the fact it was the 600th episode to work with it.
Sunday night (October 23) saw Harry Shearer's first endeavour into writing for the show being seen by 3.362 million and garnering a 1.541/5 18-49 rating, FOX's highest rated show of the night and broadcast TV's top-rated scripted show in 18-49s outside of NCIS: Los Angeles on CBS with a 1.7/5 and 11.395 million, part of a football-boosted night for the network.
In terms of viewers, "Trust but Clarify" was up from the last non-NFL-boosted episode, which had 3.221 million, and was down infinitesimally from the 3.364 million the season premiere entertained. The equivalent episode last year was "Treehouse of Horror XXVI" which had 6.754 million viewers and scored a 2.8/8 rating off the back of a football lead-in.
So far this season, "The Simpsons" is averaging a 1.5/5 and 3.32 million viewers, excluding the episodes boosted by football, in which case it is 2.0/7 and 4.68 million viewers.
Outside of The Simpsons, Bob's Burgers enjoyed being FOX's second-highest rated show of the night, and a, most probably, brief jump over the 3 million viewer barrier, with a 1.409/5 and 3.014 million viewers. Son of Zorn remained the right side of the 1.0 barrier, with a 1.014/3 rating and 2.271 million viewers. At 9pm, broadcast TV cowered in a corner as The Walking Dead returned to a monstrous 8.36 rating and 17.029 million viewers on cable channel AMC, but FOX held up quite well (unlike ABC which saw two shows drop to 0.7), with Family Guy amusing 2.487 million, reversing the trend of losing viewers from Zorn, with a 1.232/4 rating (both figures the lowest so far this season), and The Last Man on Earth tickling 2.14 million with a 0.873/3 rating.
Both The Simpsons and Bob's Burgers adjusted down from 1.6 ratings in the preliminaries which were inflated by local NFL overruns. Simpsons also adjusted down from 3.412 million viewers.
The top show of the night (on broadcast TV that is) was, of course, football, on NBC, which had a 6.0 average and 17.707 million from 8:31pm to midnight. Around 27 million viewers were watching the other three broadcast networks during The Simpsons' telecast.
The Simpsons is having a week off before it returns with Kirk's desperation for a friend in "There Will Be Buds" on November 6th. See you November 8th, then!
Sources: ShowBuzzDaily, TVByTheNumbers