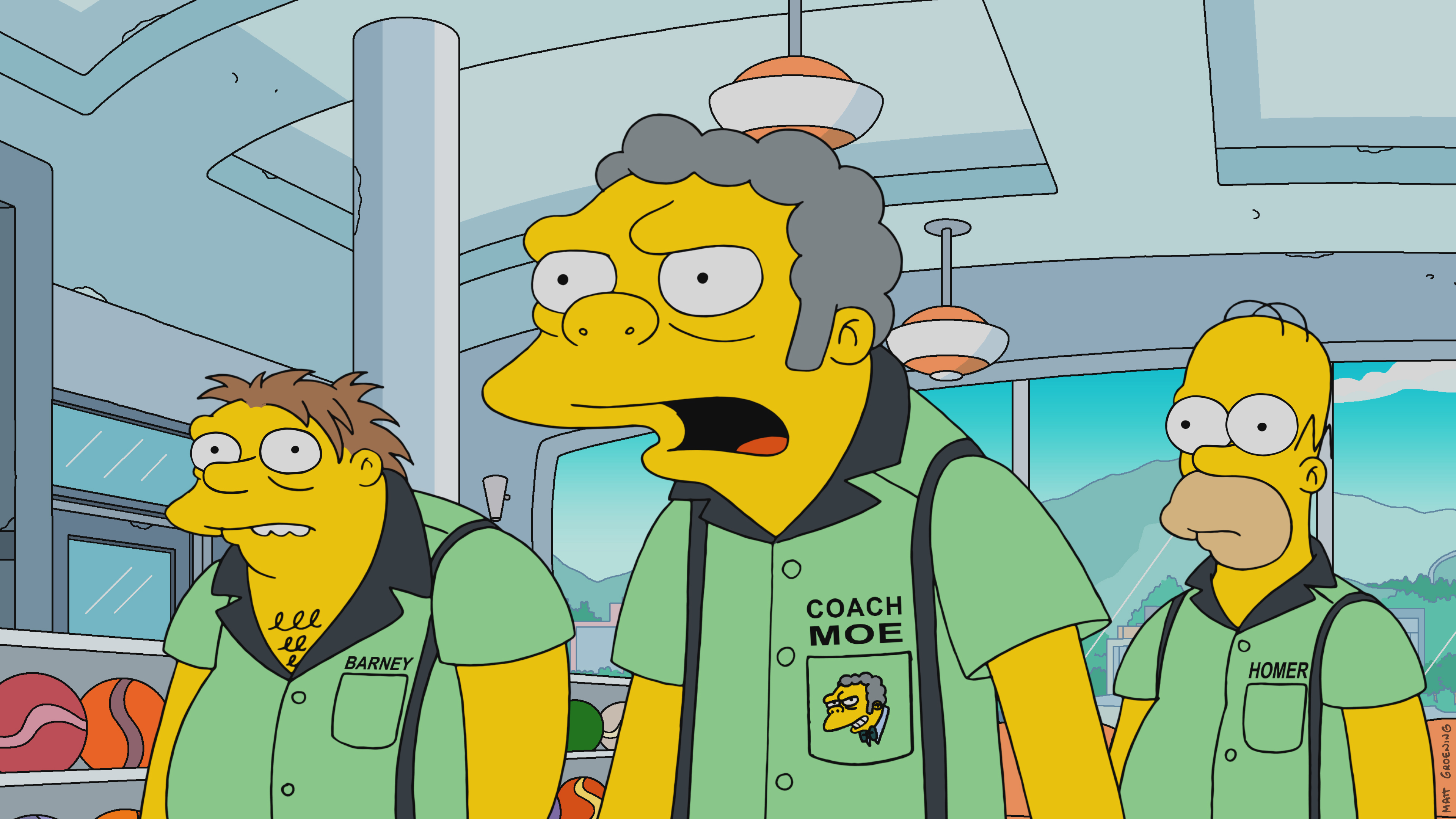 "The Simpsons" usually copes OK up against football, but this past Sunday it had the double whammy of football and the American Music Awards – which hasn't been kind to the show in the past, and wasn't on Sunday. At least "Bob's Burgers"' local NFL boost didn't mean it beat "The Simpsons" in this case… it just tied it.
Sunday's episode scored 1.1/4 and 2.67 million viewers.
This is down on the last episode without a football lead-in encouraging the ratings upwards ("Grampy Can Ya Hear Me", 1.3/5 and 2.859m), and down on the equivalent episode last season ("Dad Behavior", 1.3/4 and 2.876m). The 1.1 is a season low, and is the lowest 18-49 rating "The Simpsons" has ever recorded in fall; that 2.67m is also a new season low and fall low in viewership. However, Sunday's episode was the highest-rated show of Fox primetime and, in the 18-49 demo, of all scripted shows on broadcast TV.
Around 53% of the viewers of Sunday's episode were aged 18-49 – that's approximately 1.42m.
After seven episodes, this season is averaging 1.5/6 and 3.62m, down from this time last season – after eight episodes (more of which were football-boosted), it was averaging 2.0/6 and 4.56m.
It seems the fact that, even though the AMAs were steady year-to-year, it was the higher football ratings than last year that lowered "The Simpsons"' ratings this time around. In fact, there was the added issue of there being an opposition of around 30 million viewers for Sunday's episode – way higher than normal.
See you on December 5th for a ratings analysis of the next episode (which will be boosted by football, as both December eps were last year) – it's off this Sunday due to "Miss Universe". Until then…
Sources: TVBytheNumbers, SpottedRatings, ShowBuzzDaily