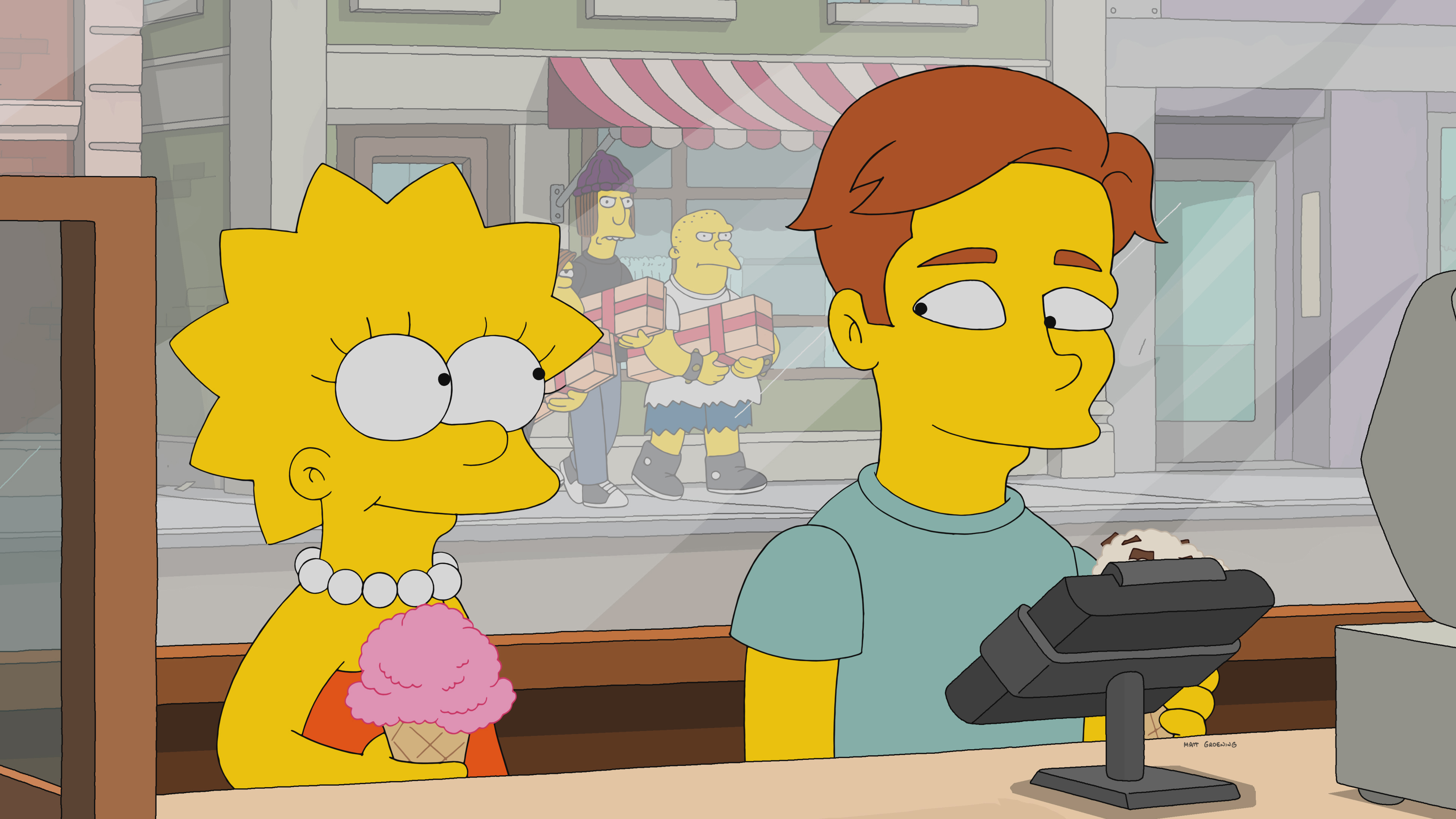 FOX doesn't always make the best decisions with scheduling, especially when they know 'The Simpsons' is at a point where pitting it against the highly-watched awards shows will cause its ratings to be even weaker than usual. However, on Sunday, they redeemed themselves – they put the show against the Golden Globes, put with a high football lead-in, managed to eke out its highest audience since… last year, when it aired with a football lead-in against the Golden Globes.
Ed Sheeran's guest spot may have also helped Sunday's episode, which scored a 2.8/9 rating and attracted 6.945 million viewers, with 52% of that audience in the key 18-49 demo (approx. 3.61m).
Sunday's episode was the highest-rated since the equivalent episode last season, also airing against the Golden Globes, but was higher, at 3.5/10 and 8.19m (this episode was ranked 89th in the programs with the highest demo ratings on US TV last year). In the demo rating, Sunday's episode matched that of the episode the following Sunday last year – both pulling in 2.8. Sunday's episode was up on the the last episode (especially with the football lead-in being higher) – which also aired with a football lead-in, and pulled in 2.3/8 and 6.063m.
This season has averaged 1.8/6 and 4.236 million viewers so far. By this point last season, it was averaging 2.1/7 and 5.1 million viewers.
Opposition during "The Simpsons"' timeslot was around 27-30 million viewers, the Golden Globes potentially dampening how high in viewership Sunday's episode could have gone.
In catch-up news, "Gone Boy", the last new episode to air before Christmas, appended 0.2 after three days to a 2.5 rating, ranking ninth in the most-watched shows on broadcast TV that week.
I'll be back next Tuesday to see if how this week's episode benefits from having a football lead-in but not airing against big competition.
Sources: TVBytheNumbers, SpottedRatings, ShowBuzzDaily