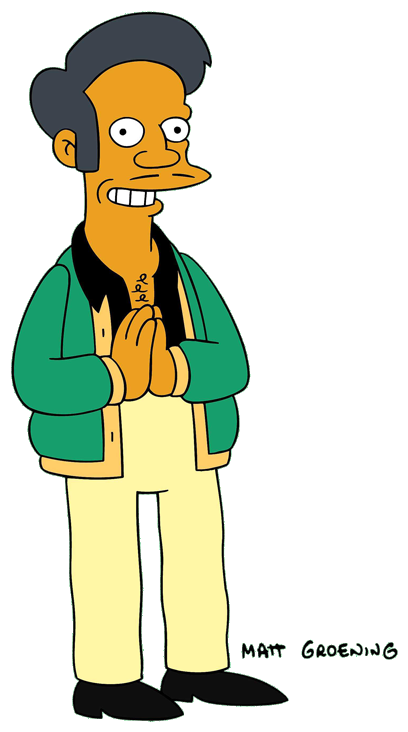 The Simpsons showrunner and executive producer Al Jean has confirmed that Apu Nahasapeemapetilon isn't going anywhere and the show is keeping the character.
Apu drew a lot of criticism recently when last year, comedian Hari Kondabolu released a documentary, The Problem with Apu, going over the problems with Apu and the negative stereotypes he brought with him. After this, television producer Adi Shankar started a script contest which he hoped would be made into an episode of The Simpsons to subvert Apu's tropes and write him out in a clever way or evolve him as a character. Then, in late October, Shankar told IndieWire in an article that he had heard from multiple sources that Apu was being dropped altogether. Other articles then incorrectly referred to Shankar as a producer for The Simpsons, resulting in Al Jean stating on Twitter that Shankar was not a producer for the show.
Adi Shankar is not a producer on the Simpsons. I wish him the very best but he does not speak for our show.

— Al Jean (@AlJean) October 28, 2018
On November 1st, 2018, Al Jean shared a link to an article by The Guardian by Indian-American writer Bhaskar Sunkara. The article spoke about the positive aspects of Apu and his influence on people.
— Al Jean (@AlJean) November 1, 2018
In the replies to the tweet, Al Jean confirmed that Apu isn't going anywhere.
we are

— Al Jean (@AlJean) November 1, 2018
Thank you for reading!
--
Solar Dragon
, Wikisimpsons Head Admin